As the saying goes, "Aditi Devo Bhava", at The Mudhouse your happiness is our blessing. To preserve the sanctity of your connection with the very basic, we have strived to make the stay as pure as possible. The authentic experience of sleeping inside the mud cottages or treehouse do come with an acceptance of the imperfect. But when one connects with the people, the food and their surroundings, The Mudhouse becomes home to you just as it is to us.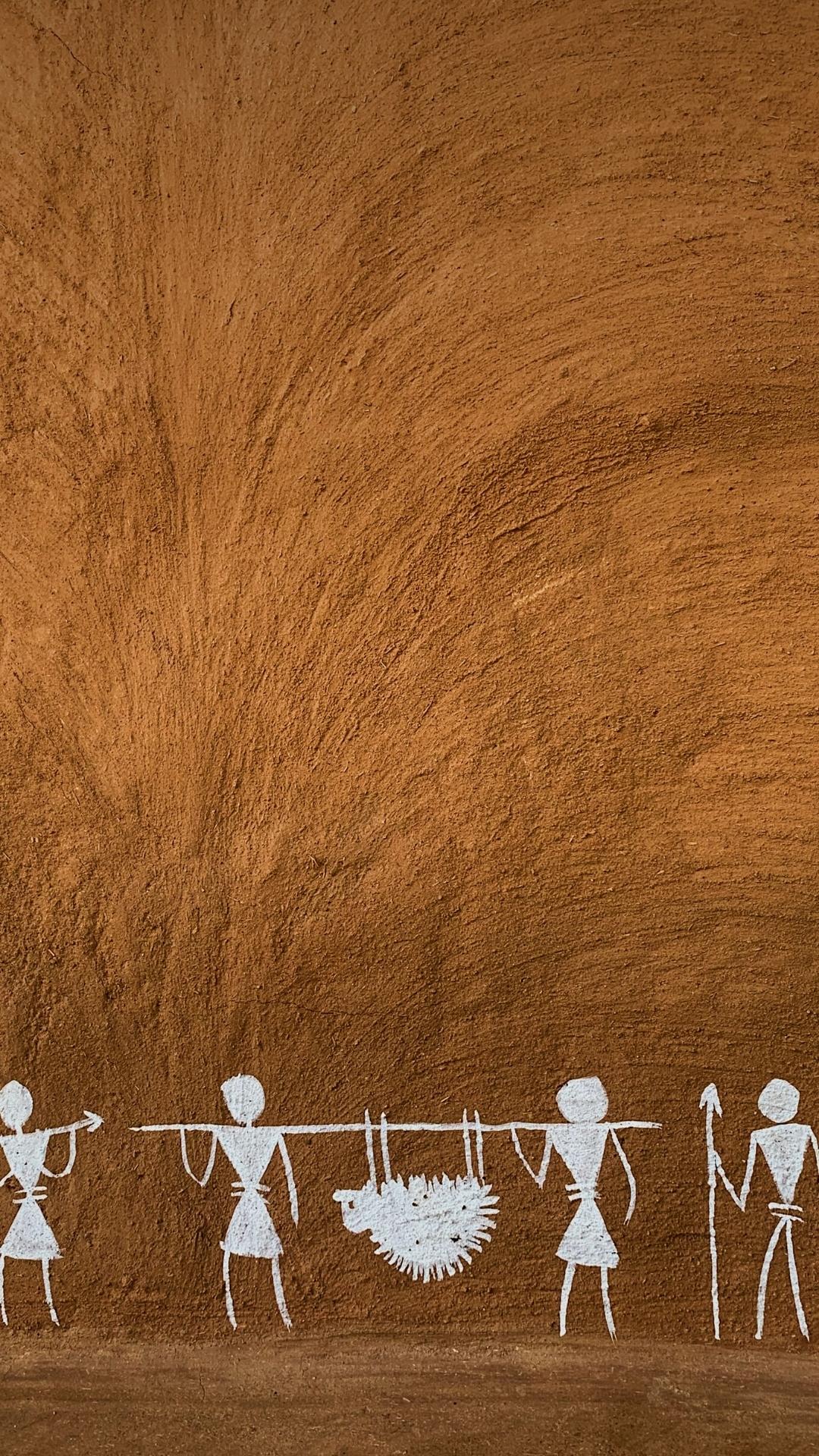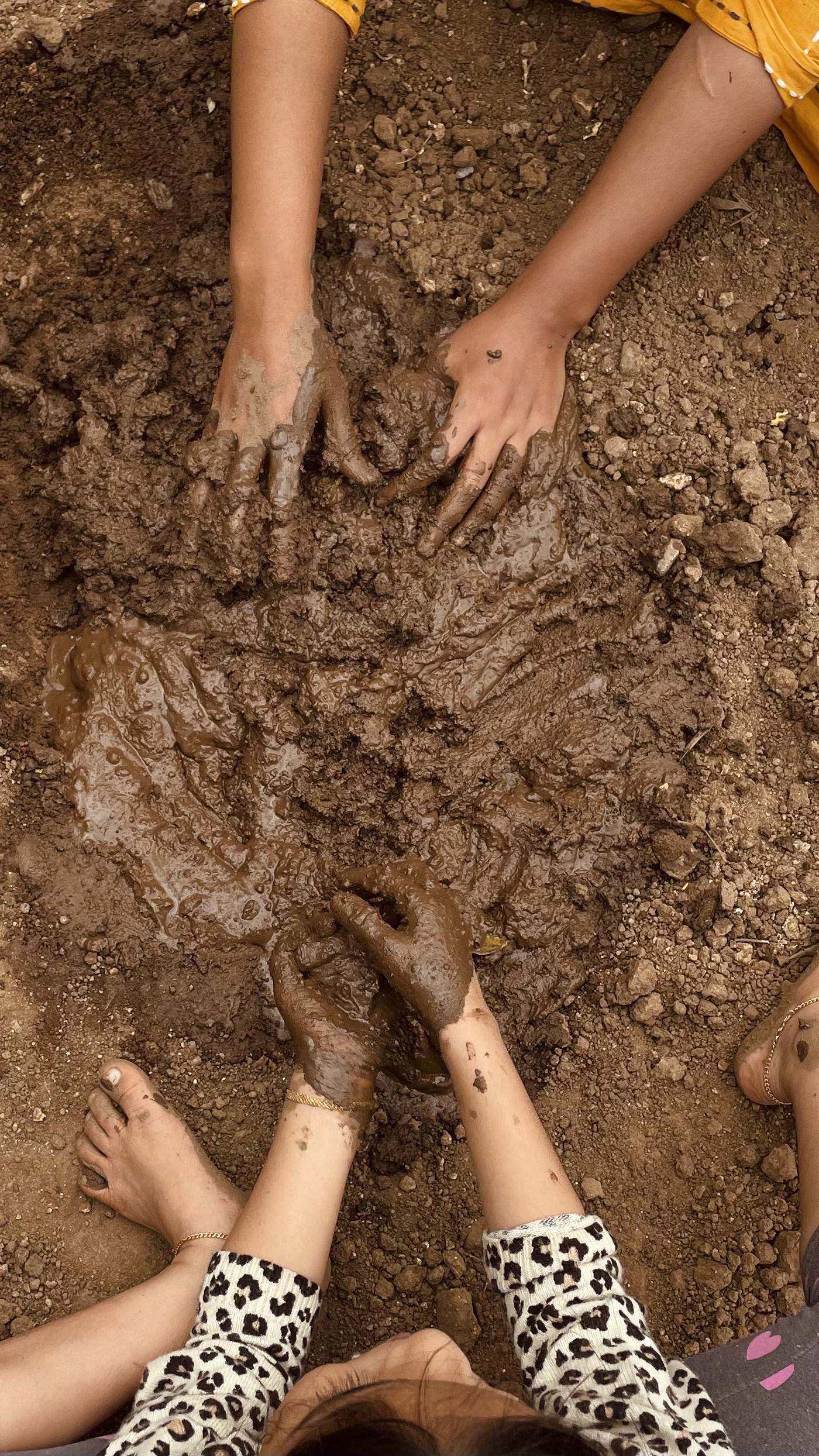 Places become magical when one gets to feel the pulse of its people in our hearts. The Mudhouse is a boutique resort tucked deep inside the little town known as Marayoor. Being so close to the Kerala-Tamil Nadu border, we have been blessed to be a part of both cultures, merging in landscapes as well as in art. The timeless life of The Mudhouse is an intense experience where one can have a sweeping view of the mountain peaks and the valleys underneath it, from anywhere in the property. People are gentle and will welcome you the only way they know how. With the warmest smile for their Aditi. We believe that our guests are capable of bringing blessings into our homes through their mere presence. By honoring our guests, we honour our God, our land and our culture. For this reason, no smile at The Mudhouse is practiced and no actions are made "standard" to delude you. The Mudhouse is an experiment and an educational journey to create a platform that holds sustainability close. In this regard, the brand and business will always be a work in progress.
Owned and managed by the 65 year old Pushpa (mommy) and her family – Husband, Mr Suresh; Brother and wife, Mr and Mrs Dinesh; Children, Ms Roopa and Mr Deepak and Nephew, Mr Ajith – The Mudhouse was born from a need to turn back to their roots. The family wanted a home away from the hustle and bustle of the city. Marayoor seemed a great escape as it has all the charm of Munnar but is still away from its touristy crowd. 
Since the cottage stayed vacant for long intervals, the family decided to open it partially to AirBnB guests in 2018. Within a year, the quaint mud cottage was a favorite in Marayoor, especially among the International crowd. The feedback from generous guests of the past encouraged the family, especially Ajith to push forward and create a sanctuary for nature lovers that is The Mudhouse Marayoor as we know today. Roopa invested her passion for interior designing and decor to beautify the spaces and painstakingly added the many details you can spot in every nook and corner of the property. Being the face of The Mudhouse, Roopa has been awarded AirBnB Superhost status 4 times in a row since we began the journey. Pushpa and Deepak are wonderful hosts who love spending time with the guests and getting to know them better. Suresh, Dinesh and Seena are all very active in the background focusing in their respective fields to ensure that no comfort is compromised. Between 2020 and 2022, Ajith's friends, Aman (Architect and Photographer) and Shehza (Content Creator and Marketing Strategist) stayed at the property helping the team to convert the spaces into an experience that is memorable for all who visit us.
The property is being developed with a conscious thought to not only preserve the beauty of nature, but also to build an intimate connection between the people and the Earth. We hope, through our small and humble efforts, we can encourage those around us to travel and live consciously.
Our people shape our dreams and our values. Keeping the culture and ethos of Marayoor and its inhabitants close, The Mudhouse offers a keyhole view into a time when people lived close to nature.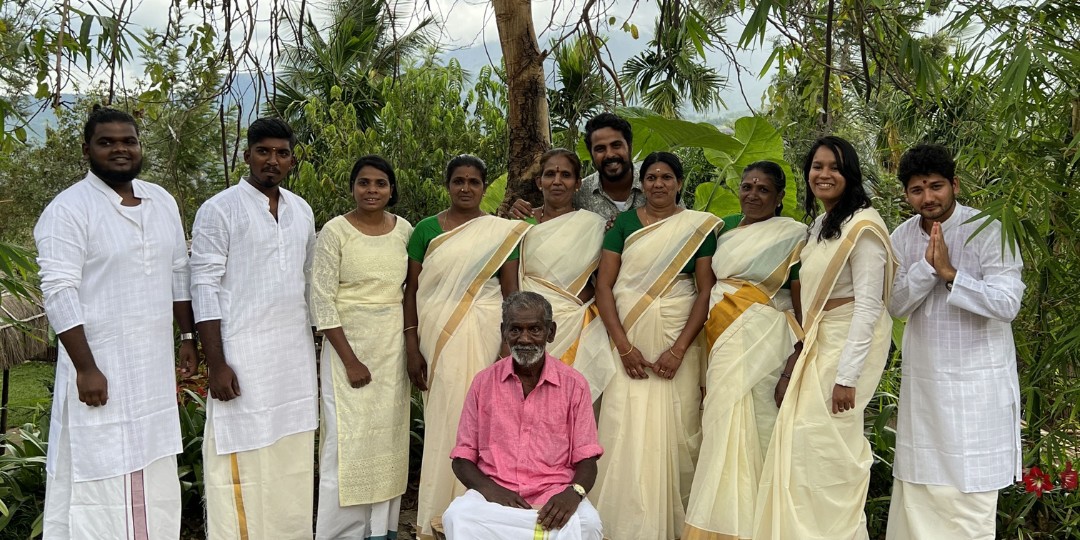 Empowering the community to value their culture, beliefs, resources and skills so it is
gracefully passed down to
the next generation.
Empowering the community to value their culture, beliefs, resources and skills so it is
gracefully passed down to
the next generation.
We believe in Sustainability and give our all towards Responsible Tourism. Our resources, be it the land, raw materials or people are precious. We have made a commitment to be thoughtful in our approach and our consumption of these resources. We strive hard to uphold the values and culture of the local community and to empower them in every possible way. Being a women led business, we have made sure to provide employment to as many women – priority being given to single mothers and divorcees – as we possibly could. We are committed towards creating an awareness that connects you firmly to nature and helps you reconnect with the beauty and spirituality you innately possess. This helps us in creating holidays that are more than just a stay but experiences that transform you and leave you with memories you will take back home forever. 
The Airbnb looks like a little village, everything is well maintained and well decorated, the people are welcoming and there are nice walks to do nearby that we really enjoyed.
As our guests, its your interests, love and desire to learn, that inspires us to keep moving forward with our mission. By visiting us, exploring the village and its surroundings with us, you are as much a part of our journey as we are.