It was a dream for our team to build a home that is reminiscent of a bird's nest. A tribute to Chinnar and Marayoor, lands that nurture more than 200 species of birds in their lap. How would the wind gently rock them to sleep? How would the moon keep them safe? How would the sun wake them up?
If you have the gift of imagination, the answers lie in our Erumadam.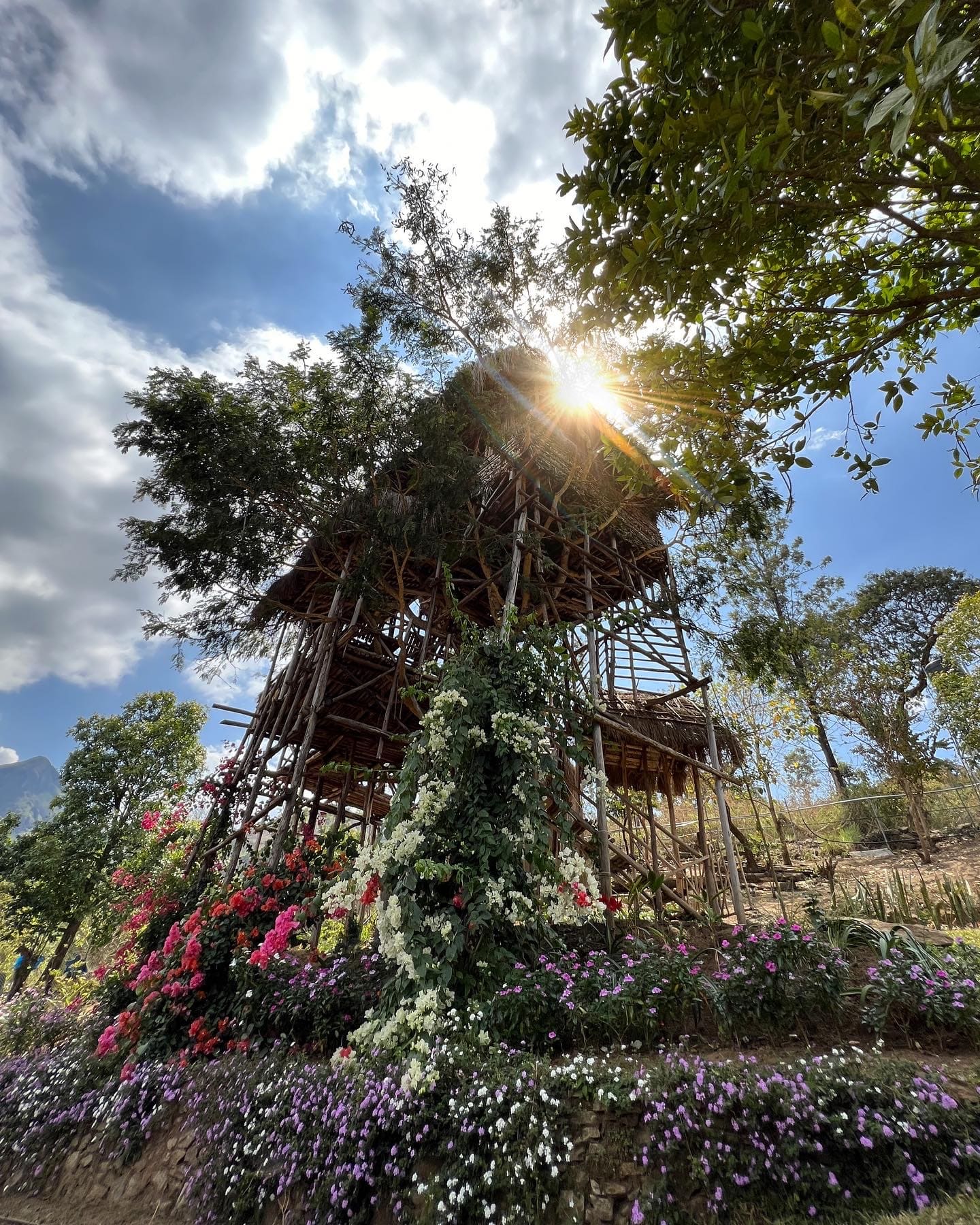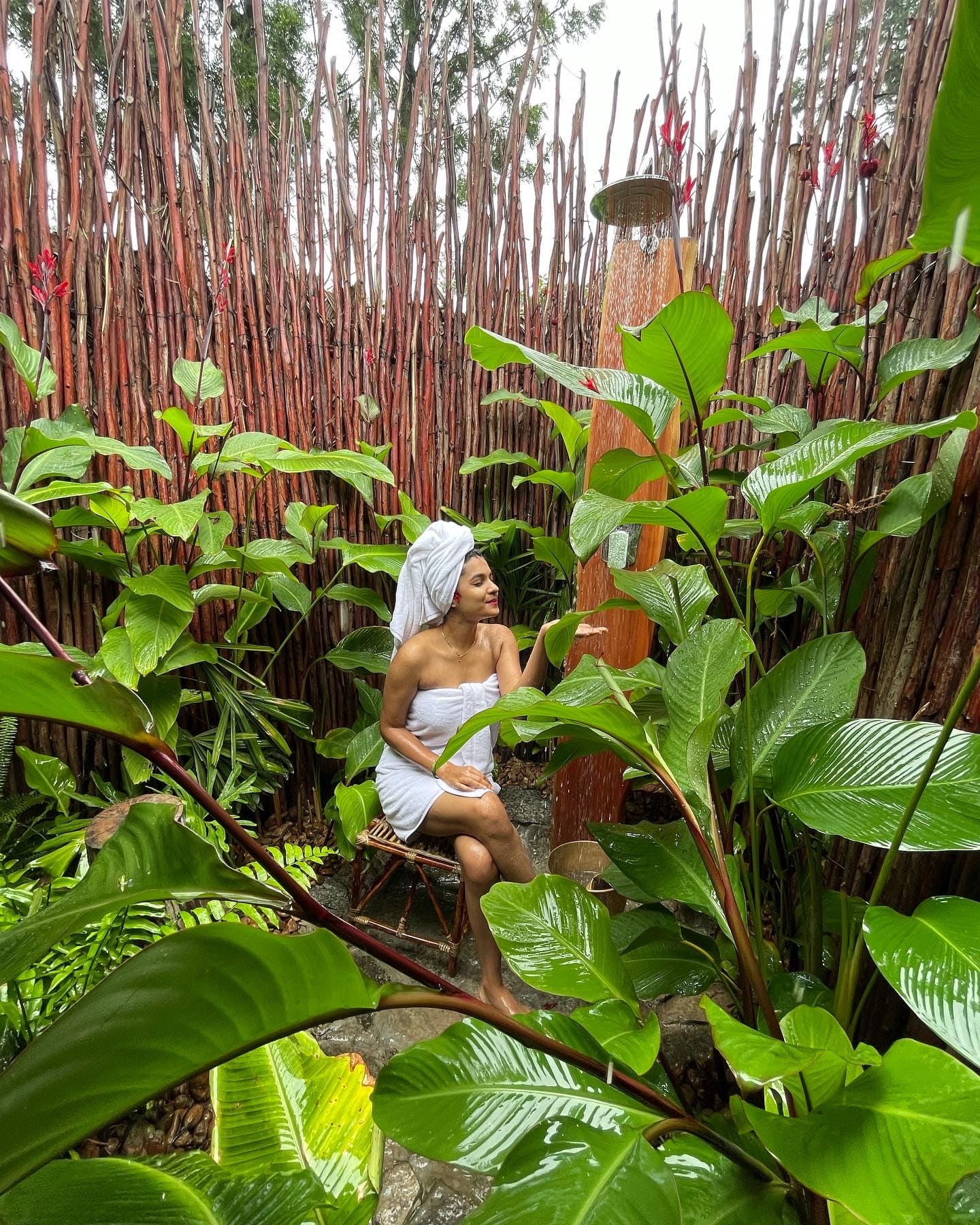 Perched atop Acacia nilotica, regionally known as the Vela tree, Erumadam looks onto the vast expanse of Marayoor valley. Nestled close to the forests, the structure is built consciously using locally sourced materials. The second floor of the structure forms the bedroom. Airy and quaint, the space gives you a feeling of floating in mid air. The bedroom window opens to the east, from where you can witness the sun's rays peeking over the mountains early in the morning. Crudely shaped wooden stairs lead you down to the first floor balcony from where you can enjoy a panoramic view of your surroundings.  Attached to the balcony is a bathroom open to the skies. Modeled after a tropical forest, the washroom often spots a bird or two resting in the shade of Calatheas and philodendrons. An intimate seating space, a hammock and bougainvillea await you on the ground level. Full of energy, Erumadam draws you in and fills you with a seamless connection to life around you. Visit us to immerse mindfully with your surroundings and to rest deeply.